PROJECT 1: Desks and classroom projectors for nursing school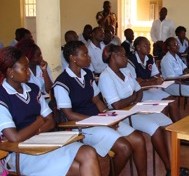 The local nursing school is growing! They are in need of 100 arm desks ($50 each) and 3 classroom projectors ($300 each).
About the school: The Mary Ann van Dam School of Nursing is located in the rural western region of Kenya, in a town neighboring Sega. The school brings high-quality nursing education to bright, motivated, local students, many of whom couldn't afford the cost of studying far from home. Its program is recognized nationally and internationally and draws students from across Kenya. Beyond its focus on academic excellence, a particular point of pride for the school is what it brings to this remote, under-served part of the country. The school forms health professionals who, because they are local, understand the unique health needs of the community and at the same time, contributes to local economic opportunities and development.
The school was founded by goal4.org partner Matibabu Foundation and is part of the Matibabu Foundation College of Sciences.
---
PROJECT 2: Professor Roy Bellhorn Community Project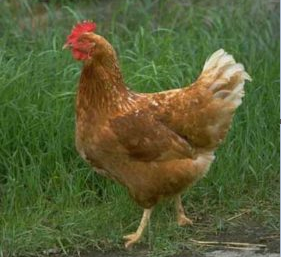 This locally-developed and run livestock project gives agricultural and nutritional support to some of the community's poorest and most vulnerable members – primarily widows and grandparents who are raising their AIDS-orphaned grandchildren. The project provides each family with livestock – chickens first, and later a cow, that will create a source of income and protein for the family. The offspring of the livestock will be gifted to another family who will benefit and then in turn continue the chain of gifting to other families as their animals reproduce. Along with animals, the families receive training on livestock management and nutrition, human nutrition, financial management, and more.
Funded by Roy Bellhorn and Maggie Burns, the project began in January 2018 with the recruitment of 11 women from the village of Samia, each of whom have a commitment of support from close family members. We expect the project to expand to the community Sega within 24 months, where another 10 women-lead family teams will become participants.